The star of gothic fantasy Penny Dreadful talks about the risks and pleasures of acting on the dark side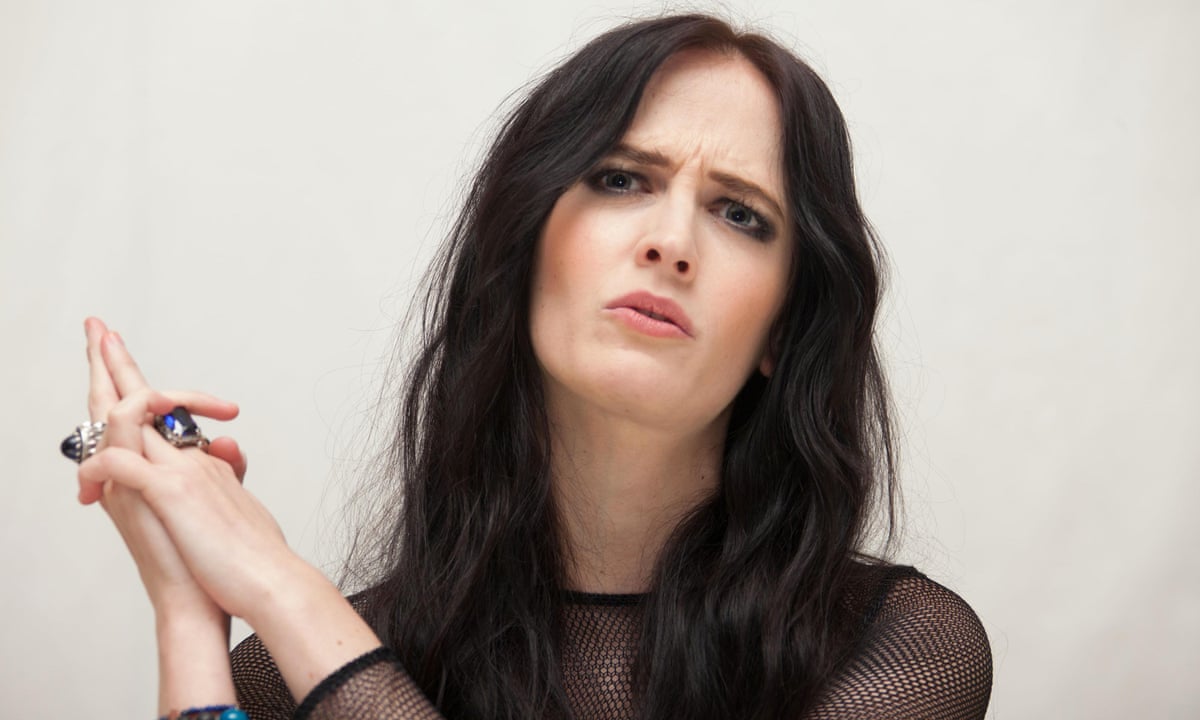 Only very beautiful women and, perhaps, motorcycle couriers can get away with leather trousers. Detective Saga Norn in The Bridge? Just about. Ronan Keating? Not so much.
These thoughts occur as Im introduced to Eva Green at an apparently select members club in the gothic revival St Pancras Renaissance hotel in London. Shes wearing black boots, black leather trousers, tailored black singlet, has long, dyed-black hair and lots of black eye makeup.
I am a vampire, she laughs, as we retire to a sofa in a darkened corner, and I never expose myself to the sun. I have very fine skin, you see. She daily applies suncream (factor 30 or 50) under her makeup.
Green is drawn to the dark side in other ways. The 35-year-old French actor is in London to promote her role as gaunt, statuesque, demonically possessed, cheeks-sucked-in-so-much-it-must-hurt-after-a-hard-days-shooting clairvoyant Vanessa Ives in Sky series Penny Dreadful. The drama is a gothic mashup of Dracula, Dorian Gray, Frankenstein, steampunk aesthetics, vampires, werewolves, diabolical possession and obsolete alienist psychiatry. When I reviewed the first episode in 2014, I found it as impossible to take seriously as Ronan Keating in leather strides, notwithstanding all the impressive acting talent on show, including Rory Kinnear, Simon Russell-Beale, Helen McCrory, Billie Piper and Green herself. But the Victorian-set drama, whose third series starts this week, has since garnered decent ratings and won awards, so what do I know?
One day, Green whispers to me confidingly in husky, French-tinged, but nearly over-articulated English, she was in her trailer in Ireland. She was getting ready to film a scene in which Ives becomes demonically possessed and speaks in voices. In preparation, she was listening to a recording of the voice of a young German woman called Annaliese Michel. You can hear Michels ostensibly demonically possessed voice on YouTube, before she underwent Catholic exorcism rites in 1974. It is disturbing listening, and made all the more so thanks to hindsight: Michel died the following year, after which her parents and two priests were convicted of negligent homicide. As I was listening to it, says Green, my makeup artist came in, heard these noises and said: Oh my God, Im getting out. And she ran off. I can understand why. It feels as if its contagious.
Is it contagious? Do she think its psychically risky to play such a deranged character, particularly when channelling the voice of someone who endured exorcism? On the contrary. Its fun for me to do, even if the results are scary. I make jokes and play with the crew before we approach she growls comically the darkness. Then I go into character.
This is the third year Green has spent living in Ireland for five and a half months playing Vanessa Ives. As she puts it, with a chuckle: Its as if you sign away your life to the devil. You have no life outside, so the show better be good.
Clearly, Green thinks Penny Dreadful is good; she revels in playing a character in psychic meltdown. In this new series, Ives undergoes counselling with an alienist psychotherapist, and later appears in a padded cell with tears streaming down her face, hissing ominously at her doctors: You think you know evil? How does Vanessa wind up like that? She feels as if she has been abandoned by God, she has lost her lover, her faith and her family and she feels cursed. We all have our demons, but Vanessas demons are literal. Thats the problem. And, for Green as an actor, thats the opportunity.
Read more: http://www.theguardian.com/tv-and-radio/2016/may/03/eva-green-penny-dreadful-witch-golden-compass-casino-royale-camelot