The headquarters of the Catholic church is a closely guarded city-state centuries old and resistant to change. Can Pope Francis drag it into the 21st century? Guardian photographer Christian Sinibaldi was given unprecedented access to his world. Words by Paula Cocozza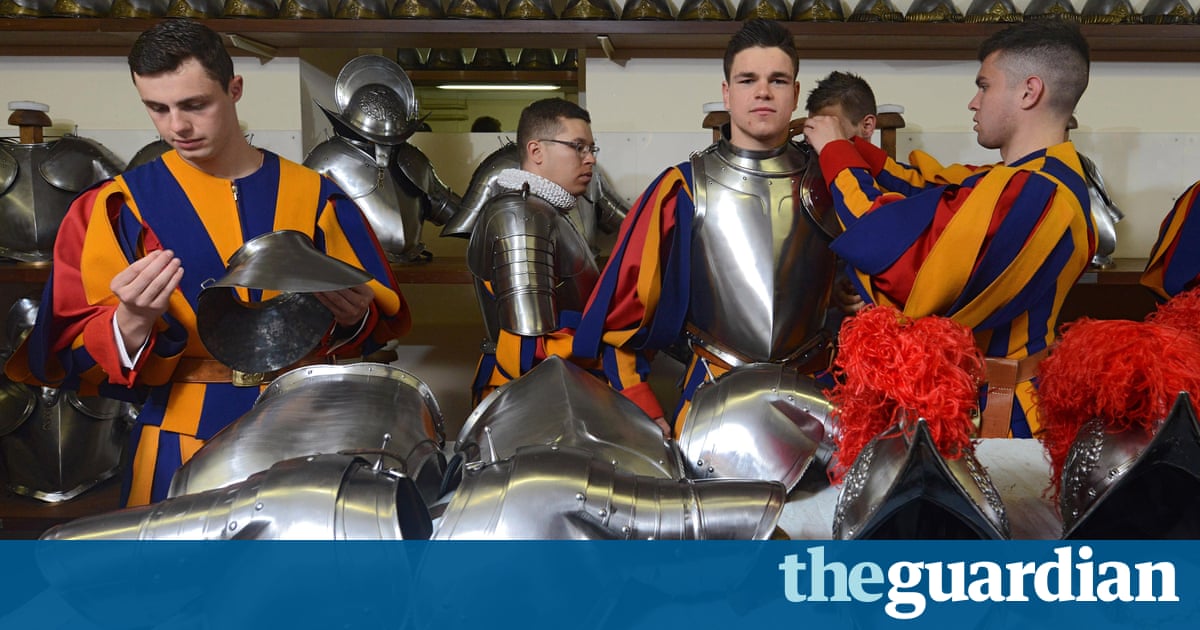 The man holding the keys might have wandered into a fairytale. He faces a pair of towering doors whose knocker is larger than his head. In his hand, the giant hoop clatters as he feels his way towards No 401; it enters the keyhole with a clear, sharp clang. The man starts to push and light from inside the room falls across his shoes.
At 6.30am, the Vatican is awakening. In a few hours, the room Alessio Censoni has just opened, the Sala Rotonda, will be packed with tourists. But, for now, the building is coming to life with workers. Chatter blows along the corridors. Together with four shift-mates, Censoni continues his round of unlocking: 300 doors to go.
Since his election in 2013, Pope Francis has repeatedly praised the dignity of labour (in Buenos Aires, he once did a stint as a bouncer). Group by group, he has invited the Vaticans 4,800 employees to mass in Casa Santa Marta, the guesthouse where he lives. In January, he baptised Censonis daughter. What can his employees hastening to the clocking-in machine, past the sleepy security guard in a North Face hoodie tell us about working alongside the pontiff?